Borras Construction are undertaking Summer Refurbishment works for St Katharine's following the highly successful completion of The Victor Churchill Building and Chapelside works earlier in 2018. A site office and staff welfare facility has been installed and a protective hoarding constructed around the site. But a plain painted hoarding does not really match the welcome we wish to extend at St Katharine's. So who else do we turn to for some inspiration and creative decoration? Our friends at Tower Project!
RFSK & The Tower Project
The Royal Foundation of St Katharine and the Tower Project have a fantastic relationship, with another cohort of work experience candidates spending time at RFSK this year from the Tower Project JET programme. We had a great time with the last group of Tower Project interns who were integral in demonstrating the success possible with learning disability employment during the visit from the National Development Team for Inclusion (NDTi).
Back to the plain painted hoarding – Kiera, Ozzy, Yousef and Laurence are Interns from Tower Project JET programme who, over the past year, have been gaining experience of the workplace at St Katharine's. Designing and decorating the hoarding made a fun and creative end of term project. Borras Construction kindly sponsored art materials, protective clothing and provided safety supervision.
The Tower Project's award winning Job Enterprise and Training Service (JET) is East London's leading provider of specialist supported employment services for people with Learning Disabilities and Autism.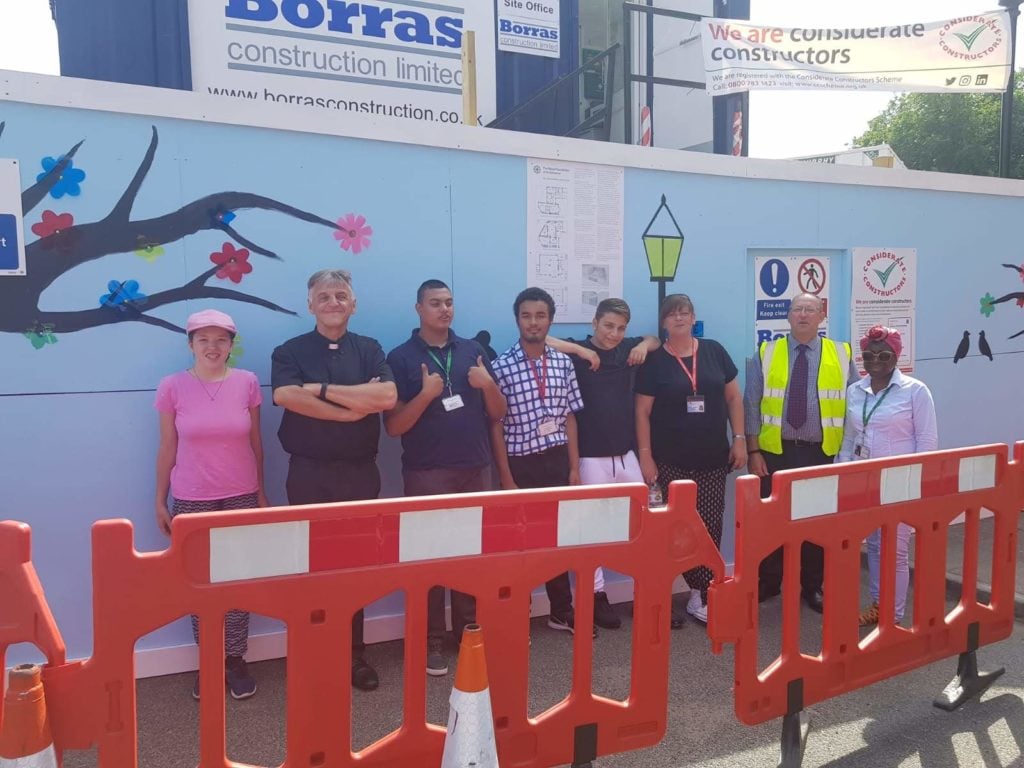 A word from Borras Construction
"When we were approached by the Tower Project JET programme through our client, the Royal Foundation of St Katharine where we were carrying out works at the foundation, we were more than happy to become involved and support the project. And on seeing the finished result, well, what can we say – the hoarding looks amazing – and has achieved exactly what St Katharine's was hoping for – an extremely warm welcome to all the visitors to the Retreat. Borras register all our projects with the Considerate Constructors Scheme and one of their Codes of Practice is "Care about Appearance" and 'ensuring that the external appearance of sites enhances the image of the industry', which is also one of our objectives – to improve the image of construction in any way possible.
"This is the just how Borras are hoping to be perceived – an approachable, warm, friendly and forward thinking construction company. The Tower Project Team who carried out this amazing job should be very, very proud of themselves, as are we at Borras Construction. We would also add that we would be more than happy to work alongside Tower Project JET on any other suitable projects – so please get in touch with us if you think you can be of help."
The Finished Article in images – Thank You, Tower Project!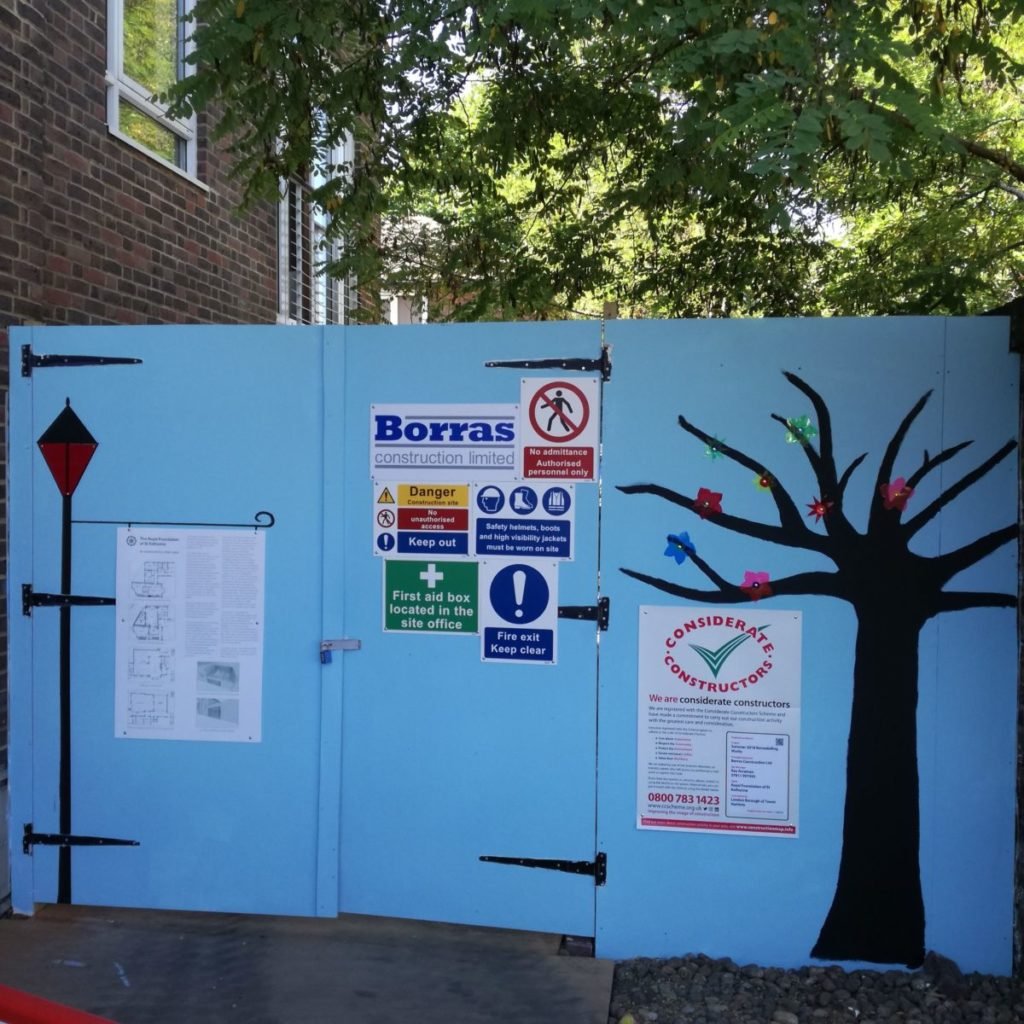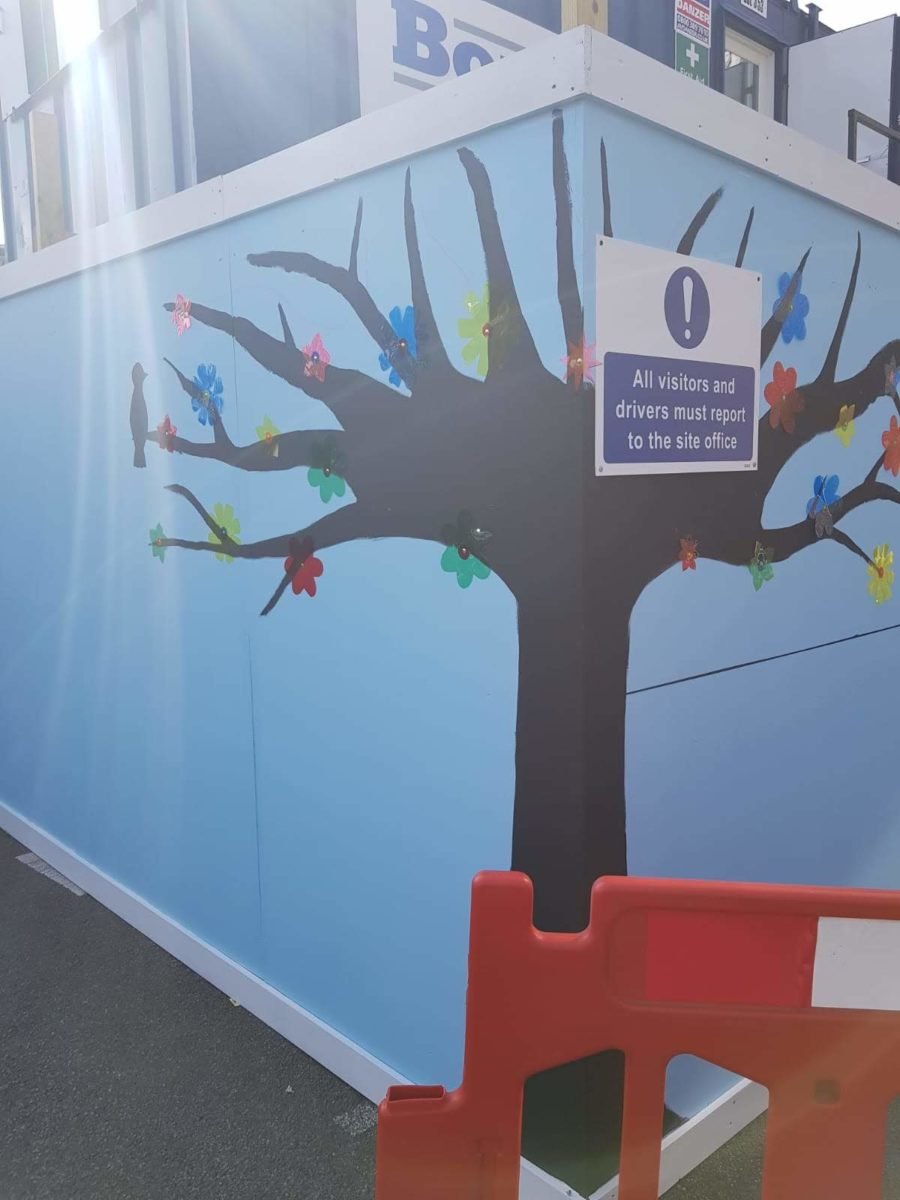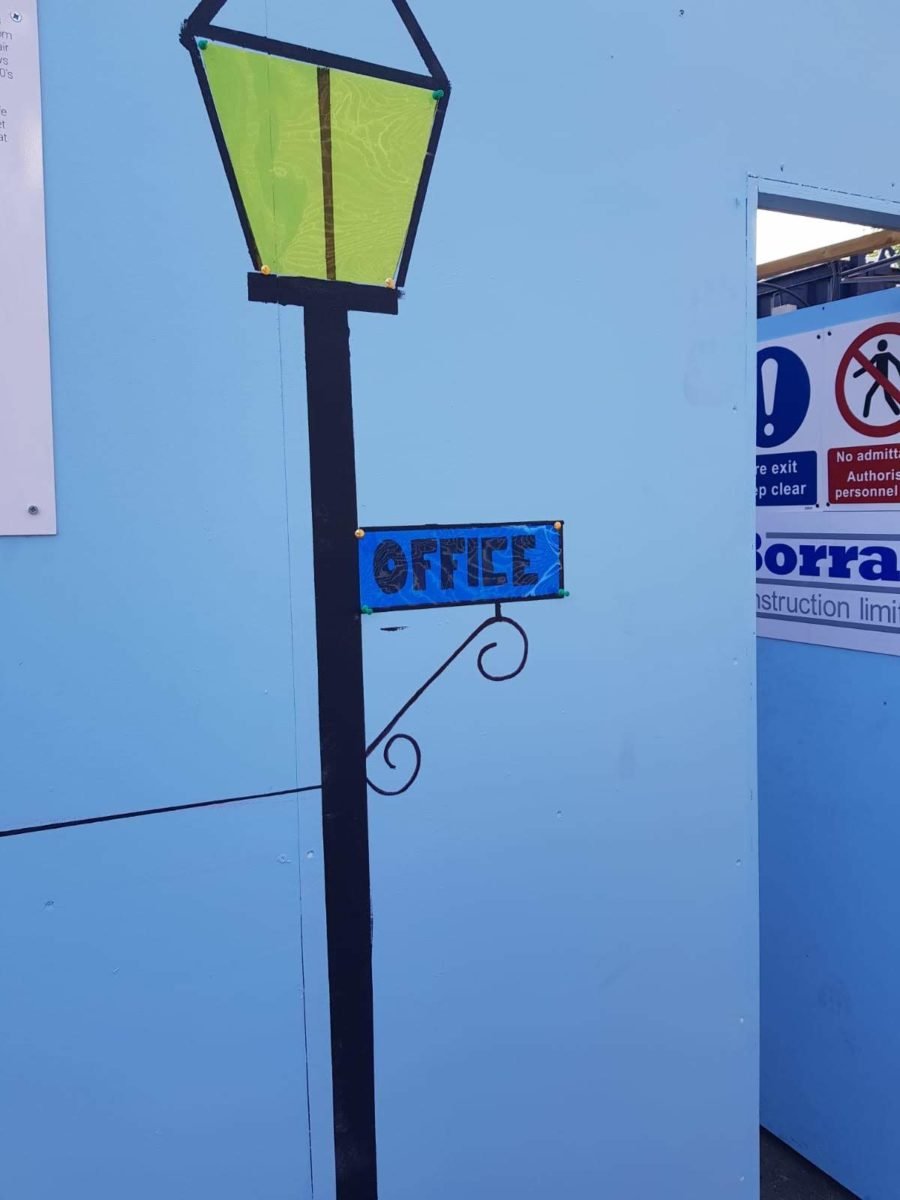 Photo Credits: Borras Construction